Dana Wyse, a Canadian conceptual artist friend of mine who lives in Paris, has a very interesting practice. She makes pills that cure the perceived ills of the world. You can find her artistic apothecary in contemporary art exhibitions, and at a regular spot in the bookshop at the Palais de Tokyo.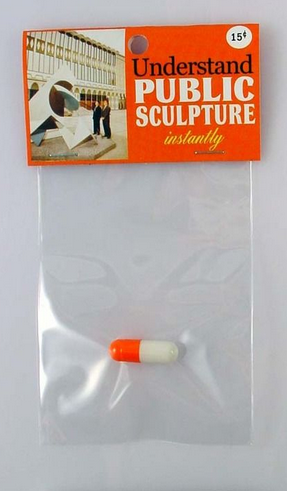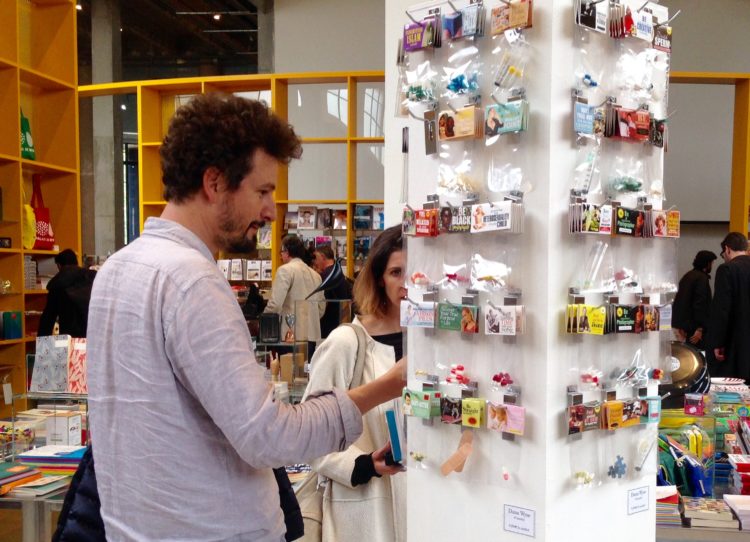 Dana graciously set up an opportunity for me to give a drawing lesson to some of her friends, with the agreement that they would sit for me to draw their portraits. On a Saturday afternoon shortly before 2pm, I showed up at her studio apartment in the northern edge of Paris. The complex she lives in, La Maladrerie (which seems to translate as "the Leper Colony"), has an interesting cultural mix of artists and immigrants, with streets named after painters, such as Allee Gustav Courbet and Allee Matisse. It is a bit of a labyrinth, so Dana met me at a stone wall near Allee Georges Braque and shepherded me in to her spacious modernist flat that also serves as her studio.
Soon her guests arrived with snacks to contribute to the table. Dana has all kinds of cool and odd things she collects and displays in her apartment.
I chose as our main still life subject a taxidermy fox which seemed to be leaking saw-dust. Dana added a baseball, a plastic rose, and a miniature faux bourgeois armchair to the arrangement.
One of the three guests was Mélissa Laveaux, who is a talented musician with roots in Canada and Haiti. I wish I had a jpeg of the awesome drawing she did of the fox's fierce-looking head, but you will just have to imagine it. The other two visitors, Sarah, who is a bit of a poet and a bit mysterious, and Stella, a cinematographer, made some nice work too.
The following day I received an enthusiastic email from Dana saying they all had had a great time, and that Mélissa wanted another lesson. Meanwhile we also received some complimentary tickets to Mélissa's upcoming sold-out concert.
It was a treat to have the opportunity to see and hear her perform. She arrived on stage bearing a striking yellow electric guitar and a bright flower in her beautiful dark dreadlocks. Mélissa charmed us with her self-deprecating wit, skillful playing, and sensuous voice. After the concert we went for a drink with her and Pauline, a young painter at a low-key bar within walking distance of the theatre.
They mostly spoke French and I was a bit mystified about what was being said. I think since Dana is fluent they may have assumed at first that all Canadians know French. I can speak like a five-year old more or less. Dana apparently sounds like a Californian to her French-speaking friends.
Pauline joined us at the next drawing lesson I gave Mélissa, which we did at Melissa's apartment in Belleville. We then went to the nearby park on a hill, and sat on the concrete steps overlooking Paris:
Mélissa has a lot on the go with her performing and song-writing, and asked if she could do some admin on her smartphone while I made the pencil drawing of her in my Moleskine, and Pauline just hung out with us.
The next week Pauline N'Gouala and I met at the Parc aux Buttes Chaumont and had a lovely walk and chat while she told me a bit about herself and her artwork. A wonderful afternoon with a warm, beautiful person.
Sarah, a soft-spoken young American woman who has been living in Paris for a while now, hosted me at her then Bois de Boulogne loft apartment. She shared her courtyard garden with a neighbour and friend, another Sara, who represents photographers.
Here is Julien, who I met briefly at a café, who stood shyly for only 20 minutes for me and then disappeared.
There's something really special about sharing time and space with a person who makes herself vulnerable to being looked at. This experience is very different from working from a photograph, it is much more energetically charged, there is a sense of urgency, an awareness that this moment is fleeting. You have to focus more intensely.
Which brings me to my announcement that I am hosting a new in-person painting workshop, "Empathy and Embodiment" in a large new studio on the weekend of August 15 and 16, great for social distance learning. If you have been living your life online for the past several months, and are craving social interaction, this will be a safe and inspiring way to do that! I would love to see you there.
Check it out and let me know as soon as possible if you'd like to join in, as it may be quite popular. 🙂
I'm also starting to teach painting and drawing classes one-on-one and small groups online. and as many as three people in-person in my airy studio. I can tailor a class to your specific needs. Shoot me an email and we can set something up! val@valnelson.ca 778-865-2650